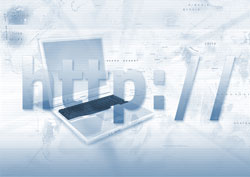 A new web portal, NoInjuries.com, recently launched. The web portal is intended to improve the personal safety of caregivers and patients in healthcare facilities.
Hans Sigvardsson, president of Handicare US, sponsor of the NoInjuries.com initiative, points out that, "Healthcare is the largest and fastest-growing sector of the US economy, employing approximately 17 million workers. But virtually everyone involved in healthcare is susceptible to a startling array of safety hazards.
Sigvardsson notes that his company is supporting the initiative in order to raise awareness and help reduce the number and severity of injuries in healthcare facilities. NonInjuries.com is designed to reach caregivers, including therapists, nurses, physicians, and other healthcare providers, with a range of up-to-date news, educational materials, tips, tools, and resources to use throughout the workplace. Six key hazard areas that the portal will address are patient handling, sharps and sticks, infections, slips and falls, workplace violence, and patient safety.
Sigvardsson adds that workplace injuries can occur anywhere, "It is our mission—through NoInjuries.com—to make 'No Injuries' a reality for patients, caregivers, and throughout the healthcare industry."
To learn more, click here
Source: Handicare US