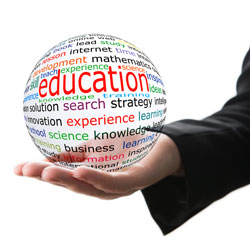 North American Seminars recently introduced an advanced 2-day course geared toward providing medical professionals evidence-based evaluation and treatment techniques for spinal cord injury (SCI). The "Advancements in the Management and Treatment of Spinal Cord Injury" course features Selina Morgan, PT, ATP, who narrates and demonstrates key rehab techniques and best practices for spinal cord rehab. The course is slated to run from June 22 to October 13 with locations including Wilkes-Barre, Pa, Tampa, Fla, and Portland, Ore.
The discussion will reportedly place a primary focus on current treatment approaches linked to SCI rehab and will also place a special emphasis on specific evaluation skills using ASIA standards and more specific evaluation procedures for setting long-term functional expectations. A news release notes that the course will also review precautions and secondary injury mechanisms, targeting spasticity management including assessment tools, identifying neural versus non-neural origins of spasticity, and advances in local and systemic medical intervention.
State-of-the-art information will also be shared with participants in order to optimize their understanding of the treatment environment for the spinal cord-injured population, including the use of static and dynamic standing programs, augmentative movement therapies, and assistive gait intervention stimulating central generating processors. According to the release, objectives for the course include providing participants the ability to identify key components to therapy evaluation and indications for treatment planning, differentiate between the ASIA evaluation process and a more specific evaluation based on recognizing specific muscle groups strength and compensatory contributions, and discuss funding issues as they relate to procurement of assistive technology.
North American Seminars notes that all courses are preapproved by the state licensing boards for physical therapist and occupational therapist license renewal in the state the course is offered.
For more information about course dates and locations, click here
To review the course brochure, click here.
[Source: North American Seminars]