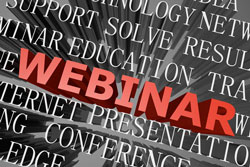 A free on-demand webinar offered by PhysicalTherapistSites aims to provide physical therapists with four key online marketing tactics intended to enhance their practices. The 30-minute webinar, titled "Discover the 4 Biggest Online Marketing Secrets That Will Make—Or Break—Your Practice," emphasizes the reported benefits behind maintaining an effective website to meet patient expectations, including the establishment of online appointment scheduling, eNewsletters, online payment processing, and online resources.
According to PhysicalTherapistSites, many patients search online when seeking a health care professional. With the increasing use of the Internet, and the anticipated continued increase, the company notes that an online presence provides the potential to increase income opportunities for practices and streamline marketing and administration goals.
To learn more or to register for the webinar, click here.
[Source: PhysicalTherapistSites]