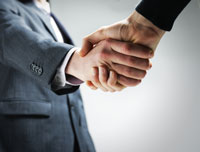 A recent news release announces that the medical device company St. Jude Medical Inc, headquartered in St. Paul, Minn, has received a European CE Mark approval of its Brio, Libra, and LibraXP deep brain stimulation (DBS) systems. The systems are engineered to manage the symptoms of intractable primary and secondary dystonia.
The release notes DBS therapy for dystonia encompasses the delivery of mild electrical pulses to a specific target in the brain. Stimulation is delivered to one of two regions, the subthalamic nucleus (STN) or the globus pallidus interna (GPi).
Elena Moro, PhD, professor of neurology, University Hospital Center of Grenoble, France, emphasizes the role deep brain stimulation can play in improving independence in patients, "For patients who do not respond to medications, deep brain stimulation therapy may alleviate symptoms such as repetitive, twisting movements, allowing them to improve their independence and overall quality of life."
According to Eric S. Fain, MD, president, St. Jude Medical Implantable Electronic Systems Division, the CE Mark represents the first approval by a regulatory agency for the use of DBS therapy to manage the symptoms of both primary and secondary dystonia.
"This approval represents a significant milestone for St. Jude Medical as we continue to develop therapies to treat a broad range of neurological conditions," Fain adds.
Source: St. Jude Medical Inc