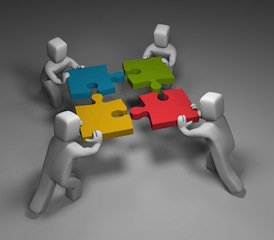 A merger of equals has been established between ATG Rehab, with locations in Rocky Hill, Conn, and St. Louis, Mo, and the St. Louis-based United Seating & Mobility (USM), ATG reports in a company news release. The release notes that Paul Bergantino, president, CEO, ATG Rehab, will continue in his current role for the combined company while Bob Gouy, president, CEO, USM, will assume the role of executive chairman.
ATG adds that at present, both it and USM will continue to operate under their respective names until a new name for the combined entity is announced over the next months. The blending of each company's complementary expertise, talent, and systems will ultimately allow the combined company to provide better services, maintain a wider network, generate greater value to customers and stakeholders, the release notes.
Bergantino calls the merger of equals, "exciting news," noting that ATG, "saw the opportunity to build on the strengths of two great organizations which include the top ATPs, support teams, and management in the industry. Our combined company will remain true to our mission of 'staying local as we grow,' providing our customers with proper fit, fast delivery, outstanding communication, and responsive repair turnaround times…" Bergantino says.
Gouy echoes Bergantino's sentiment and emphasizes his excitement about the merger and, "the value and opportunity it creates for the customers we serve and our collective teams…The combination of ATG and USM creates a company with the resources to invest in protecting and improving consumer access to complex mobility and the other technologies they require."
Source: ATG Rehab