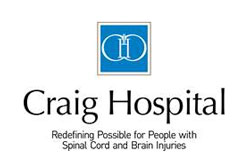 In an effort to secure funds to continue supporting its patients and improved patient outcomes, Craig Hospital, headquartered in Englewood, Colo, has designated December 4 as "Colorado Gives Day". The 1st Bank Incentive Fund will reportedly increase each donation made to Craig Hospital today.
The non-profit rehabilitation hospital notes that these donations will fund its research, rehabilitation programs, and adaptive programs for patients. For each donation, Craig notes that it will light a luminary for a patient. The luminaries will be displayed outside of Craig Hospital December 20.
Craig Hospital notes that its goal centers on advocating for and providing rehabilitation care to individuals impacted by spinal cord and traumatic brain injury, in order to allow patients to achieve optimal health, independence, and life quality.
For more information, click here.
Source: Craig Hospital